At San Diego Humane Society, pet license fees and donations are an important source for funding essential animal services. When you license your pet, know that you are doing your part to help your local shelter workers care for lost, injured and abused animals.
We are proud to call San Diego Humane Society the current Safe&Happy Partner in the cities that SDHS serves. This means that 20% of every product sale (designer tags, collars and leashes) is donated to SDHS in an effort to provide additional funding for the community's vulnerable animals and the staff that serves them. They are doing some pretty amazing things for local animals in need. Read on to learn more about this great organization!
13,000
Adoptions
per year
30,000
Animals sheltered
per year
600
Employees
422,182
Volunteer hours in 2021
3,200
Volunteers
Talkin' Shop
Here's what's been going on at San Diego Humane Society.
What is something you are proud of as an organization? SDHS is so much more than a traditional animal shelter, and the organization is committed to partnering with residents of San Diego County to help keep their animals safe. With campuses in El Cajon, Escondido, Oceanside, Ramona and San Diego, SDHS cares for more than 40,000 companion and wild animals each year and provides humane law enforcement and officer dispatch around-the-clock.

Through its Community Support Services, SDHS also offers resources to support pet families in need, including low-cost spay/neuter surgeries, vaccination and microchip clinics, a Community Pet Pantry where pet owners can pick up free food for their animals, financial assistance for veterinary care, and even eviction and housing support. It also provides emergency boarding services for community members in times of crisis, such as those experiencing domestic violence, homelessness or medical emergencies.
What is something that makes your shelter unique? Helping pets stay with the people who love them is the main mission of San Diego Humane Society. We act as a safety net to help people in need care for their pets so they don't have to relinquish their beloved animals to a shelter. To keep pet families together, we run a Community Pet Pantry to support families with food and other supplies, provide access to veterinary care for low-income families and more.

San Diego Humane Society is also a national leader in the growing field of shelter medicine. We provide animals with everything from basic exams to advanced surgeries. The best practices established in our Pilar & Chuck Bahde Center for Shelter Medicine are shaping how animal lives are saved across the country. And through our veterinary internship program, we help develop the shelter veterinarians of tomorrow.

Providing medical care to animals in a shelter environment is a veterinary specialty recognized by the American Veterinary Medical Association. Unlike private veterinarians, the medical team at San Diego Humane Society must be prepared to care for an incredible variety of species, often with little to no medical history. They must be vigilant in controlling disease transmission due to the volume of animals in care at any given time, and they must respond to emergency situations and participate in cruelty investigations.
What is a program that you run that is important for people to know about? Our Behavior & Training program supports both shelter animals and pets in our community who need expert guidance. The Behavior Center at our San Diego Campus is the only animal behavioral rehabilitation center of its kind in San Diego and serves as a safe haven for hundreds of homeless animals each year who display fearful, shy, timid or defensive behaviors. It provides the behavior modification and training many animals need to become ready for adoption.
Can you share a story of a specific pet you helped recently? A Lifesaving Transfusion: San Diego Humane Society's Humane Officers rushed Cayden to our Pilar & Chuck Bahde Center for Shelter Medicine after he was hit by a car. He needed emergency surgery in order to survive — and not one typically seen in shelter environments. Cayden's X-rays showed his spleen had been literally torn in half. He needed a blood autotransfusion. Without it, he would die within an hour. Our veterinary team removed his spleen, stopped the internal bleeding and replaced an incredible 45% of Cayden's blood. While he healed, Cayden stole the hearts of everyone he met. Within two weeks, he was on his way home to start a new life.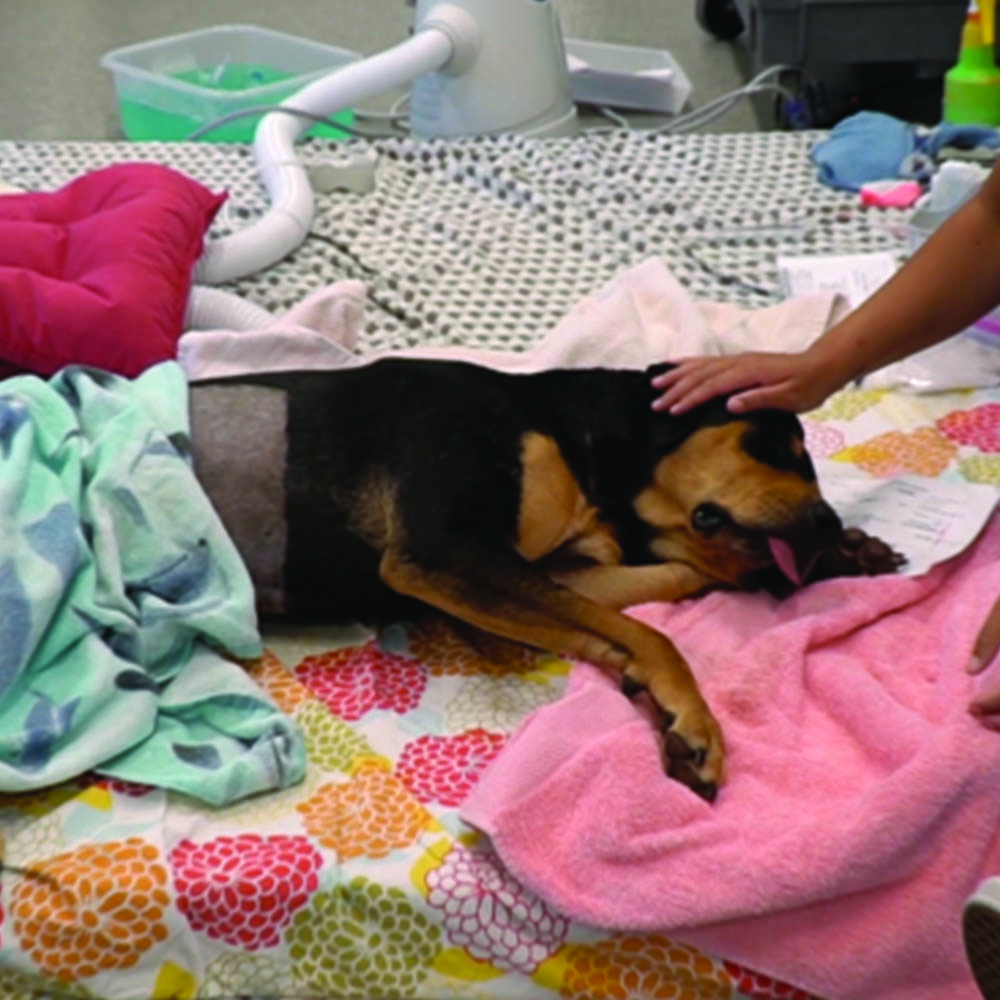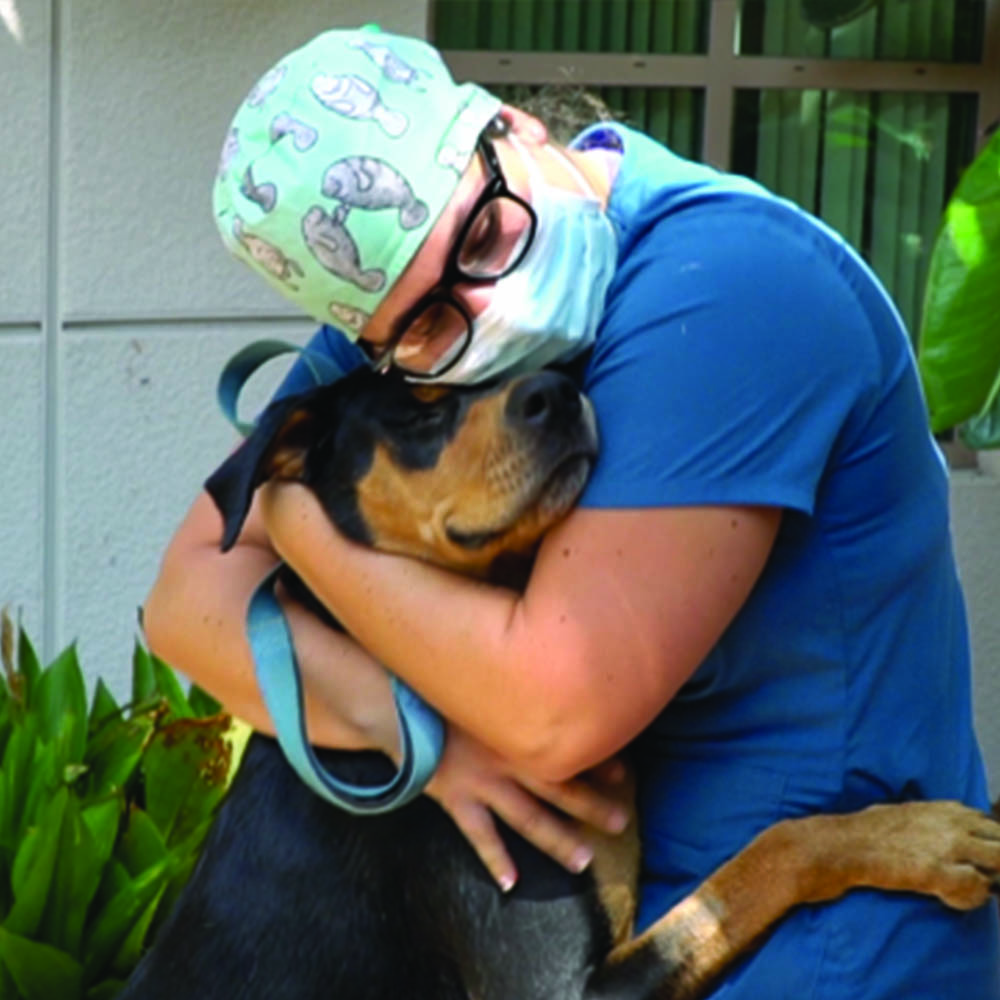 To what extent are pet license fees contributing to your overall budget? Licensing fees are about 4.5% of San Diego Humane Society's total revenue.
Do you have any specific advice for pet owners that you'd like to share? Sadly, one in three pets will get lost in their lifetime, and only one in 10 lost pets are found. The best prevention against losing your pet is a microchip, a collar with up-to-date information on the tag and a current dog license.

Microchipping is permanent pet identification. The process is safe, simple and designed to quickly identify lost pets and reunite them with their owners. The microchip, which is about the size of a grain of rice (12mm), is injected beneath the surface of the pet's skin between the shoulder blades. The process is similar to a routine shot, takes only a few seconds and your pet will not react any more than they would to a vaccination. No anesthetic is required. To learn more, visit sdhumane.org/microchip.
Is there anything else you want to let us know so we can get the word out? San Diego Humane Society's scope of social responsibility goes beyond adopting animals. We offer programs that strengthen the human-animal bond, prevent cruelty and neglect, provide medical care, educate the community and serve as a safety net for all pet families. Serving San Diego County since 1880, San Diego Humane Society has campuses in El Cajon, Escondido, Oceanside, Ramona and San Diego.
What is your best advice for pet owners? Make sure your pet has a permanent form of ID, such as a tattoo or microchip, that traces back to your current contact information.
For more information about San Diego Humane Society, visit
www.sdhumane.org