is an official Safe&Happy
partner of DocuPet
San Diego Humane Society, an open-admission shelter, is creating a more humane world by inspiring compassion and advancing the welfare of animals and people. Their lifesaving safety net has helped San Diego become the largest city in the U.S. to keep healthy and treatable shelter animals from being euthanized. SDHS is a private, independent, nonprofit organization that is not affiliated with any other humane society or society for the prevention of cruelty to animals.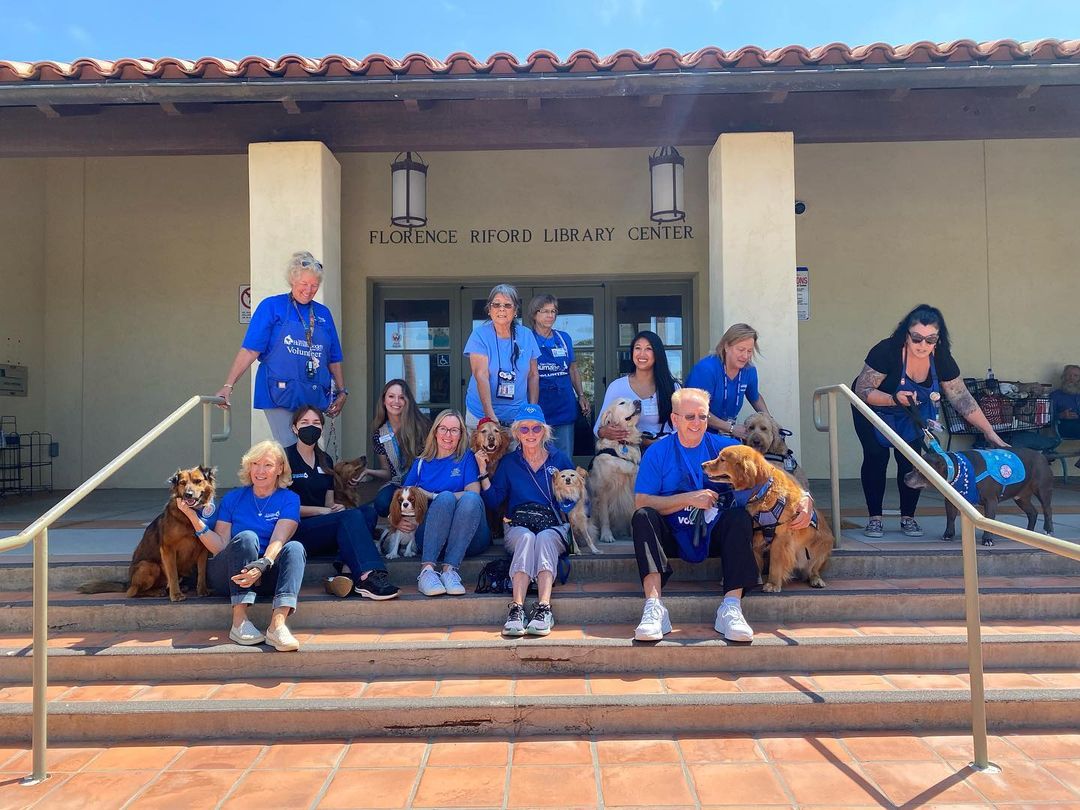 Providing animal services for 13 cities within San Diego County.
With campuses in El Cajon, Escondido, Oceanside, Ramona and San Diego, they provide animal services for 13 cities within San Diego County. They not only care for more than 40,000 animals in our communities annually, but also share the expertise they have gained through our innovative programs with shelters nationwide so they can save more lives in their communities.
While their influence is expanding nationally, their top priority is meeting the needs of San Diego. SDHS provides exceptional care for all animals through world-class veterinary medicine, shelter and most of all: love.
100% of license fees are always given to SDHS.
In the communities the San Diego Humane Society serves, pet license fees and donations are an important source for funding essential animal services. When you license your pet, know that you are doing your part to help your local shelter workers care for lost, injured and abused animals. In fact, 100% of license fees are always given to SDHS.
But why stop at license fees as a means to support our local animals? We are proud to call the San Diego Humane Society an official Safe&Happy Partner. There's quite a few ways to support the important work they are doing, and we hope you'll join us in our mission to provide them with all the help and resources they need.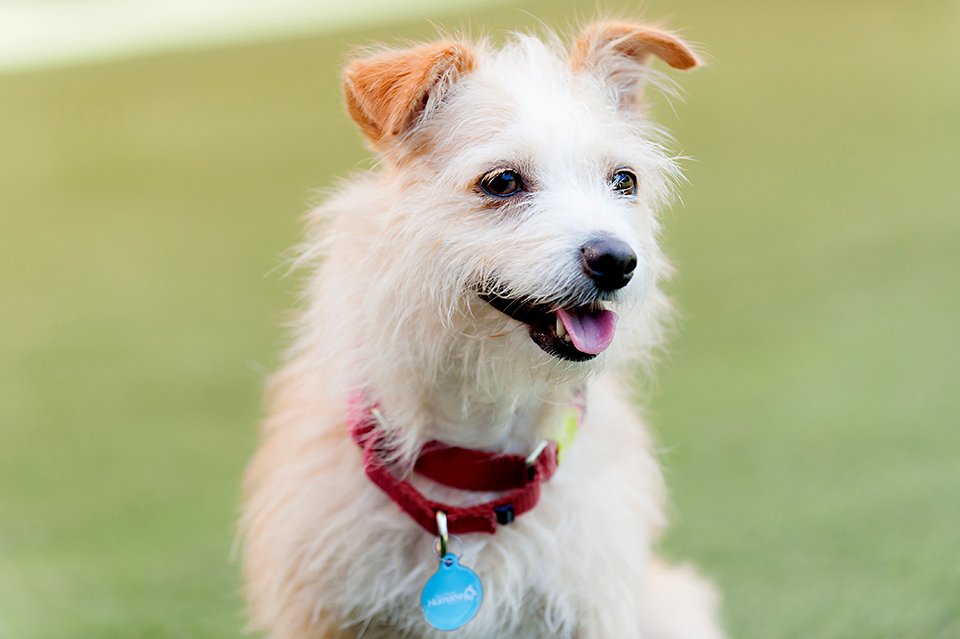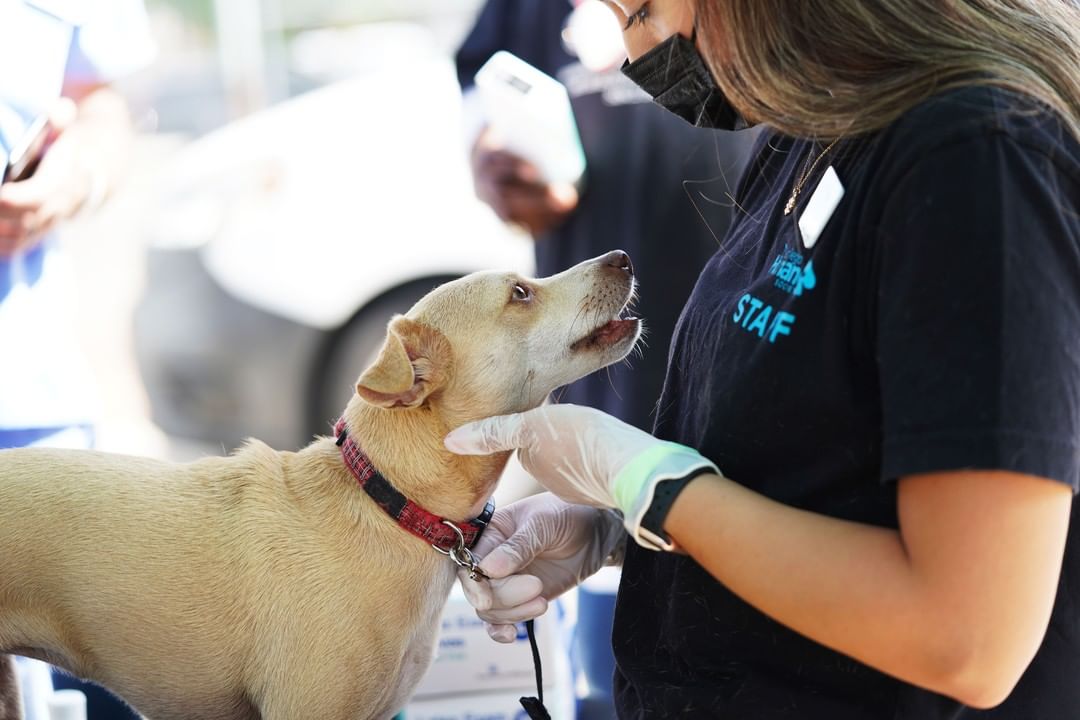 The San Diego Humane Society
needs our help
Rabies outbreaks, animal cruelty cases, housing unidentifiable pets, and space limitations are just a few of the problems SDHS faces on a daily basis. They need proper funding to conquer these issues, and together, we can provide them with the help that they need.
Here's how you can help:
License your pet
100% of license fees are allocated to the San Diego Humane Society. Plus, lost pets with licenses spend little to no time at the shelter, opening up resources for the pets that truly need it. License your pet here
Make a donation
Make a direct donation to San Diego Humane Society
here
, or opt to make a donation via the Safe&Happy Fund during any checkout on this site.
Volunteer
SDHS is always in need of volunteers. Duties range from clean up to pet care. To submit an application visit here
Shop DocuPet
20% of every designer tag purchase is given to SDHS. Browse hundreds of styles that help provide important funding in our tag store.
What is the Safe&Happy Fund?
In an effort to provide animal organizations with as much funding as possible, we created our Safe&Happy Fund. Outside of pet licenses, we will always donate 20% of every product sale to our Safe&Happy partners in order to provide additional funding for SDHS' vulnerable animals and the staff that serves them. Pet owners are also presented with the option to make a direct donation to the Safe&Happy Fund during the checkout process.
San Diego Humane Society
by the numbers
We hope that by providing residents with as much information as possible, the positive impact pet licenses have on the community is not just understood, but valued.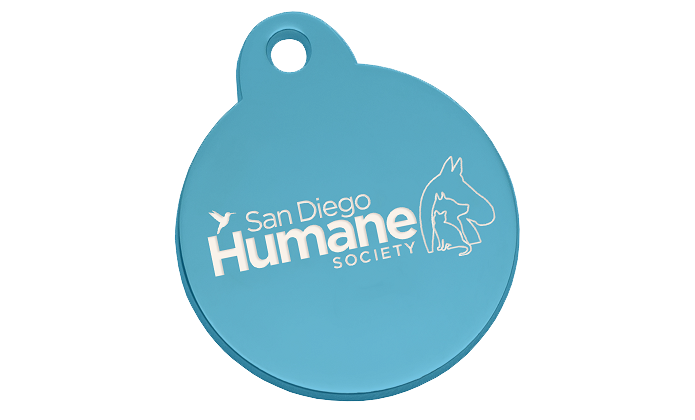 13,000
Adoptions per year
30,000
Animals sheltered per year
Our Behavior Center provides specialized training for animals who display shy/fearful or defensive behaviors, kennel stress or reactivity while in the shelter environment. It opened in 2013 and has rehabilitated more than 3,000 animals who, prior to its start, may have been euthanized due to being unsafe in a home environment. As the only comprehensive animal behavioral rehabilitation center in San Diego, we are the only hope for hundreds of our community's most at-risk animals. These animals are often out of options by the time they arrive at our doors and facing euthanasia for behavioral concerns that are treatable. Without our intervention, these animals would have nowhere else to turn to receive the support they need to become ready for adoption. The Behavior Center is one of our most important tools in achieving our mission of saving lives, preparing animals for successful transitions into loving homes and keeping them with their families once they are adopted.

There is no other animal behavioral rehabilitation center like this in San Diego, making us the only hope for hundreds of our community's most at-risk animals who would otherwise be unadoptable. What's more, our center is one of only two in the country, allowing us to share these lifesaving practices with organizations nationwide.

A key component of the Behavior Center is the Behavior and Training program, which plays a central role in our commitment to eliminate euthanasia of healthy and treatable animals in San Diego County by giving people the tools and support necessary to resolve behavior challenges in the home, so the animal never needs to be relinquished to a shelter. This vital, multi-faceted program:


Ensures the mental and behavioral well-being of all animals in our care, helping them to be happy, healthy and prepared for adoption into loving homes more quickly.
Provides community training resources and support through public training classes and workshops, online training resources and access to our professional trainers through our Behavior Helpline.
Our Kitten Nursery was the first of its kind in the country, and it has helped more than 13,000 kittens since its inception in 2009. The Kitten Nursery, as a part of our larger kitten program, has established our organization as a national leader in solving the challenges that shelters face in working with this fragile population of animals. This specialized facility provides the around-the-clock care that these delicate animals need to grow into happy, healthy adults, whether they arrive directly at our facility or are transferred from surrounding shelters. While we have achieved significant success in helping kittens throughout San Diego County, the Kitten Nursery also serves as a model for other shelters nationwide. By making our philosophies, policies and practices replicable and available to interested organizations around the United States, we hope to translate our success to the global sheltering community and increase the number of lives saved nationwide.
Humane Law Enforcement Team
Our Humane Law Enforcement team is often the first to respond when animals suffer. The team has officers in the field seven days a week, dedicated to protecting animals throughout San Diego County by enforcing animal cruelty and neglect laws.

The goal of the Humane Law Enforcement team is to ensure every animal receives proper care as required by law. We accomplish this goal by educating owners about proper care for their animals, responding to reports of animal cruelty or neglect and following up with pet owners after initial citations.

Animal cruelty encompasses behavior ranging from neglect or hoarding to malicious violence or killing. Humane Officers can exercise the powers of a peace officer while investigating animal-related crimes, and our team responds to nearly 2,000 reports of animal cruelty every year. Our Humane Officers also respond to and rescue animals from disasters in San Diego and beyond with the assistance of volunteers and our Emergency Response Team.

In addition, animal complaints for the entire county, with the exception of Chula Vista, El Cajon, Coronado and the unincorporated areas, are handled by Humane Officers of San Diego Humane Society. Our field service officers respond to calls regarding loose animals; injured animals; animal bites; and rescuing animals during disasters.


Project Wildlife stands alone as the primary resource in San Diego County for the majority of wildlife to receive help when they critically need it. As our human population grows, we have less natural space for wildlife, which dramatically increases the need for rehabilitative care and conservation. Every year, Project Wildlife provides more than 12,000 wild animals – from raptors to squirrels and ducks – the best opportunity to receive the nurturing care they need to survive, whether it's specialized veterinary care, injury rehabilitation or simply a safe place to mature.

San Diego County is one of the most biologically diverse areas in the United States, with the greatest number of endangered species. When these animals are injured and/or orphaned, the first line of defense to save their lives is Project Wildlife. Our goal is to return every animal Project Wildlife treats to their natural habitat to lead a full life. Every one of these animals plays a vital role in preserving our local ecosystem, maintaining the San Diego region as one of the most incredible nature preserves in the world. Without our intervention, many of the species we help face an uncertain future.
Veterinary Medicine touches each one of the thousands of animals that come through our doors every year. Providing world-class veterinary care is a hallmark of San Diego Humane Society and is an essential component of our lifesaving work. Whether it is a basic vaccination, a spay/neuter surgery or complicated orthopedic surgery, our highly skilled veterinary team is there to assist animals in need. Veterinary services are provided for our companion animals to prepare them for adoption and for wildlife to ready them to return to the wild. Additionally, we serve the community through our Wellness Center, which provides low-cost community spay/neuter services and other veterinary procedures.

Most of this care is provided in our Pilar & Chuck Bahde Center for Shelter Medicine, which also serves as a teaching hospital for advancing the practice of shelter medicine and molding the shelter veterinarians of tomorrow. Shelter Medicine only recently emerged as a specialty field of veterinary medicine to elevate and promote a better quality of life for shelter animals, increase the consistency of care across the U.S. and to prevent disease rather than just treating it.
More about
San Diego Humane Society
Learn more about the important work being done for local animals in need.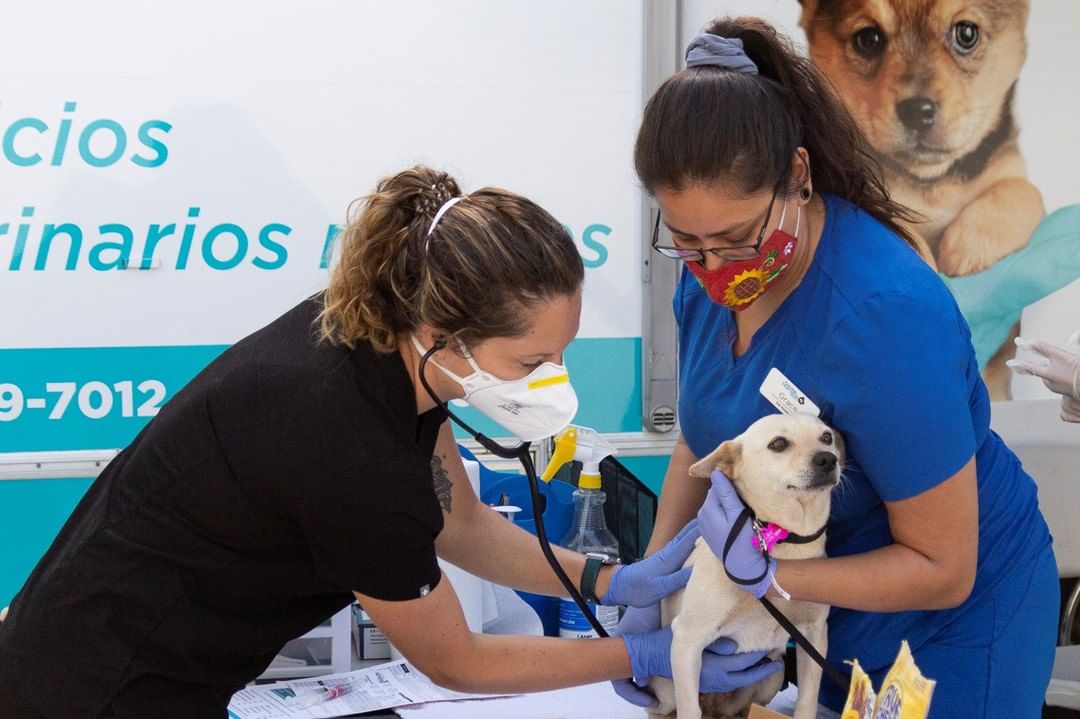 What is something you are proud of as an organization?
SDHS is so much more than a traditional animal shelter, and the organization is committed to partnering with residents of San Diego County to help keep their animals safe. With campuses in El Cajon, Escondido, Oceanside, Ramona and San Diego, SDHS cares for more than 40,000 companion and wild animals each year and provides humane law enforcement and officer dispatch around-the-clock.

Through its Community Support Services, SDHS also offers resources to support pet families in need, including low-cost spay/neuter surgeries, vaccination and microchip clinics, a Community Pet Pantry where pet owners can pick up free food for their animals, financial assistance for veterinary care, and even eviction and housing support. It also provides emergency boarding services for community members in times of crisis, such as those experiencing domestic violence, homelessness or medical emergencies.
What is something that makes your shelter unique?
Helping pets stay with the people who love them is the main mission of San Diego Humane Society. We act as a safety net to help people in need care for their pets so they don't have to relinquish their beloved animals to a shelter. To keep pet families together, we run a Community Pet Pantry to support families with food and other supplies, provide access to veterinary care for low-income families and more.

San Diego Humane Society is also a national leader in the growing field of shelter medicine. We provide animals with everything from basic exams to advanced surgeries. The best practices established in our Pilar & Chuck Bahde Center for Shelter Medicine are shaping how animal lives are saved across the country. And through our veterinary internship program, we help develop the shelter veterinarians of tomorrow.

Providing medical care to animals in a shelter environment is a veterinary specialty recognized by the American Veterinary Medical Association. Unlike private veterinarians, the medical team at San Diego Humane Society must be prepared to care for an incredible variety of species, often with little to no medical history. They must be vigilant in controlling disease transmission due to the volume of animals in care at any given time, and they must respond to emergency situations and participate in cruelty investigations.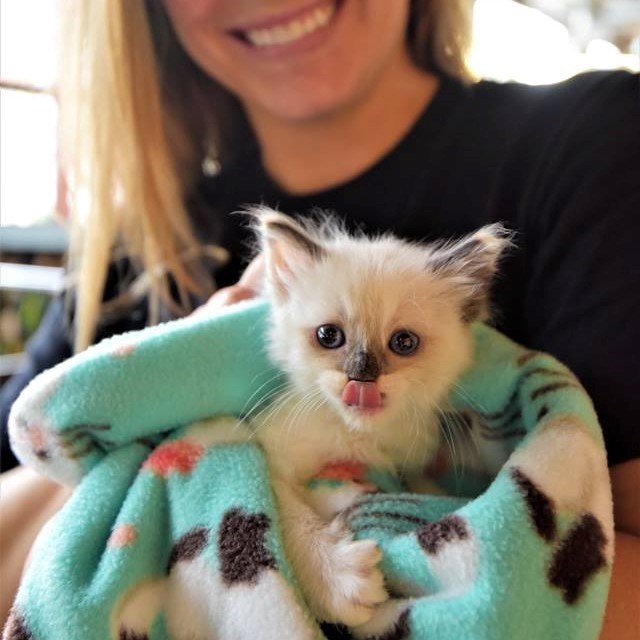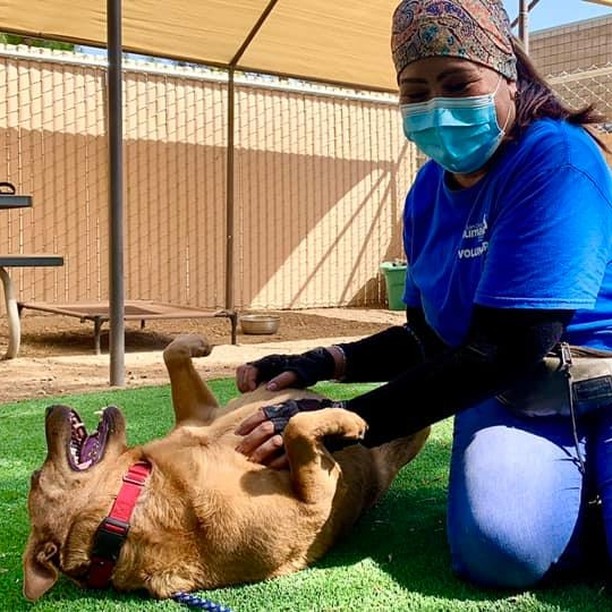 What is a program that you run that is important for people to know about?
Our Behavior & Training program supports both shelter animals and pets in our community who need expert guidance. The Behavior Center at our San Diego Campus is the only animal behavioral rehabilitation center of its kind in San Diego and serves as a safe haven for hundreds of homeless animals each year who display fearful, shy, timid or defensive behaviors. It provides the behavior modification and training many animals need to become ready for adoption.
Can you share a story of a specific pet you helped recently?
A Lifesaving Transfusion: San Diego Humane Society's Humane Officers rushed Cayden to our Pilar & Chuck Bahde Center for Shelter Medicine after he was hit by a car. He needed emergency surgery in order to survive — and not one typically seen in shelter environments. Cayden's X-rays showed his spleen had been literally torn in half. He needed a blood autotransfusion. Without it, he would die within an hour. Our veterinary team removed his spleen, stopped the internal bleeding and replaced an incredible 45% of Cayden's blood. While he healed, Cayden stole the hearts of everyone he met. Within two weeks, he was on his way home to start a new life.